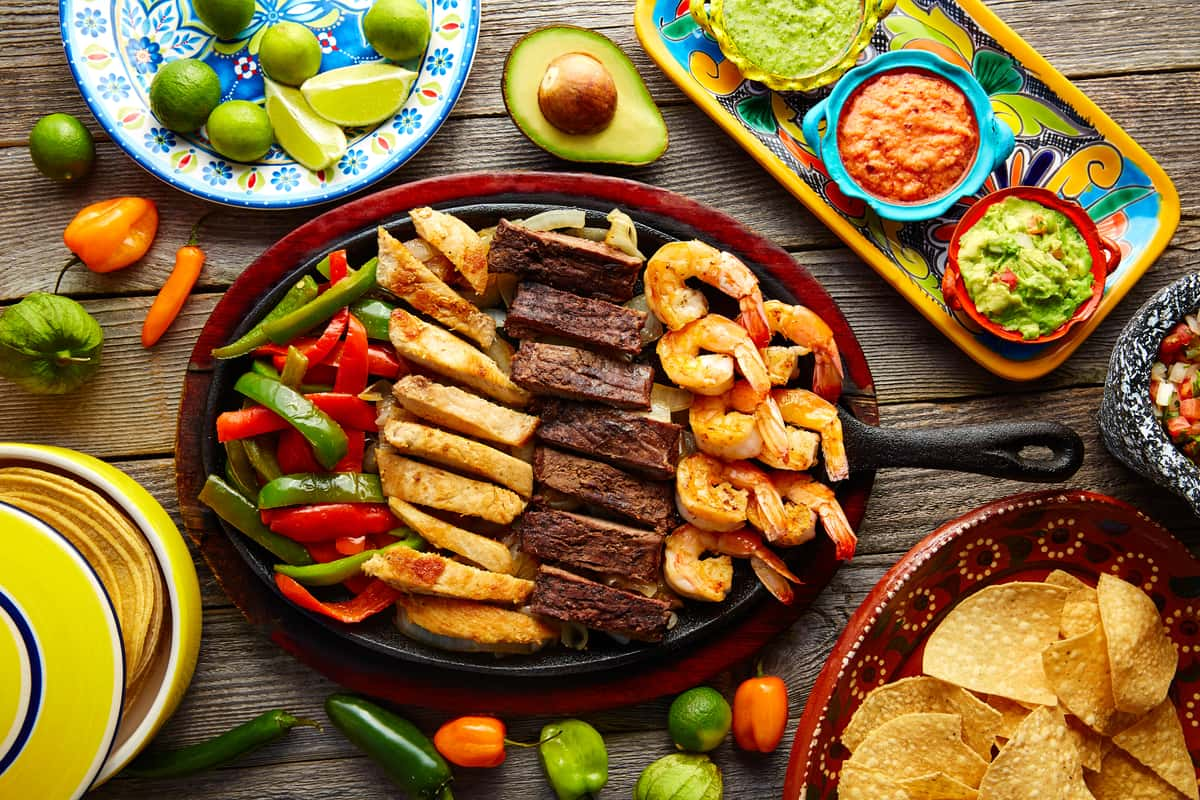 Menu
Become a VIP
Be the first to receive updates on exclusive events, secret menus, special offers/discounts, loyalty rewards & more!
Menu
Appetizers
When chips and salsa just isn't enough, add these small plates and dips that are perfect for sharing.
Salads & Soups
Authentic flavors that satisfy like a meal. Soups and salads have never been so exciting!
Build Your Taqueria
Tinga SPICY SHREDDED CHICKEN | Carnitas in Salsa Verde PORK TIPS | Chorizo with Potatoes MEXICAN SAUSAGE | Birria SHREDDED BEEF | Ground Beef | Premium: Lengua BEEF TONGUE | Grilled Chicken | Carne Asada PREMIUM STEAK | Al Pastor PORK & PINEAPPLE BITS. Pick from refried beans, black beans, or whole beans, cilantro, corn, lettuce, cheese, sour cream, tomato/rice. Choose from: 3 tacos (Non-GMO corn or flour), 1 large quesadilla, 1 taco salad, 1 burrito, 1 torta. Prices may vary on different mixed meat options.
A La Carte
Single items. Most toppings included or substituted- lettuce, tomato, cheese or sour cream.
Juannita's Specialty Dishes
Traditional and contemporary recipes that will satisfy whatever you're craving. All entrees come with warm tortillas. Ask for 2nd on rice & beans. Offer applicable only on dinner items per guest. Please ask server for details (dine-in only). Add guacamole - $2.50.
Carnes, Pollos, Marisco, Puerco
Filling fork-and-knife meals using authentic ingredients and recipes. Soup or salad included/$3 for both. Offer applicable only on dinner items per guest. Please ask server for details (dine-in only). All dishes include Non-GMO Organic Craft Tortillas.
Kids Meals
Smaller portions of our classic dishes, plus some favorites for the kids. 
Includes rice and beans, french fries or Fiesta Spaghetti along with milk or unlimited soda pop. Rice and beans or fries can be substituted for a side of seasonal fruit (strawberries, bananas, oranges, and grapes).
Desserts
Classic Mexican deserts full of rich flavor and sweetness. The perfect ending to a savory meal.

Popular Dishes
Proudly serving fresh & flavorful farm to table. Nuestraa familia united under the blue skies. Taste the freedom, taste authenticity. Consumer advisory! Consuming raw, undercooked beef, poultry, eggs, and fish may increase risk of foodborne illness. We recommend enjoying your meal at correct temperatures. Before ordering let your server know of any allergies.